Giving Back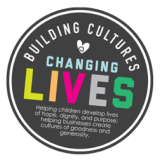 Baudville's Helping Hand
We created Baudville's Helping Hand with the dream of providing children with lives of hope, dignity, and purpose. We're passionate about giving back.
As the most vulnerable members of our society, children need care to ensure they have the resources to grow into healthy, independent adults. Baudville Brands' nonprofit Baudville's Helping Hand works to instill hope, dignity, and purpose in the lives of children by partnering with charitable organizations who engage young people in the areas of education, public health, social justice, and environmental preservation.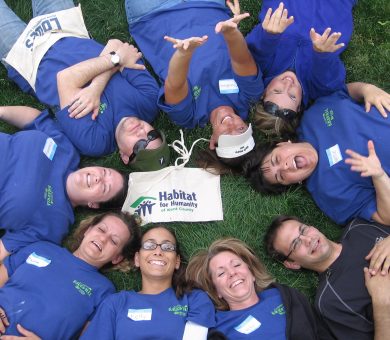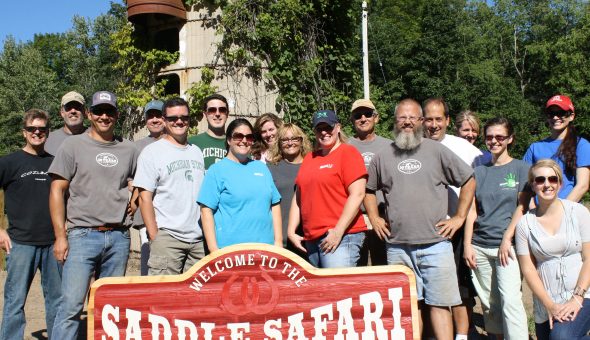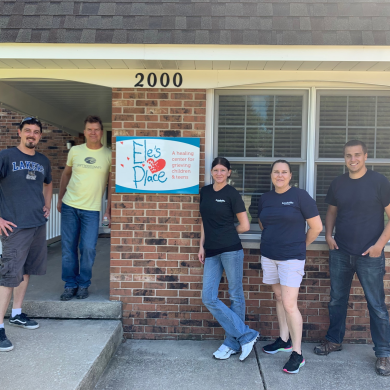 Every year, 2% of Baudville Brands' profits are given in support of Helping Hand. This, along with the generous donations of our employees' time and money, makes it possible to advance our corporate stewardship. We're proud to partner with several local organizations in support of child development, including DA Blodgett/St. John's Home, the Equest Center for Therapeutic Riding, KidsFoodBasket and Gilda's Club of Grand Rapids.
---
Featured Project
Equest Center for Therapeutic Riding
The Equest Center for Therapeutic Riding is a place where disabled children can experience the mental and physical health benefits of horsemanship.
Baudville Brands has partnered with this extraordinary charity to develop a sensory trail on the center's expansive property. Winding through woods, trails, and over Stedman Creek, the Saddle Safari Discovery Trail promises a rich and rewarding experience for all riders. Different stops on the trail offer riders the opportunity to interact with the environment, facilitating engagement, communication, and creative thought. These interactions nurture the riders' motor, social, emotional, and cognitive functions, while exposing them to natural surroundings filled with sights, sounds, smells, and tactile sensations. To learn more, visit The Equest Center for Therapeutic Riding.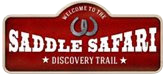 ---
Impact

Baudville's generous creation of the "Saddle Safari Discovery Trail" at Equest Center for Therapeutic Riding has added a new, healing pathway for those with special needs! This mile-long sensory riding trail, complete with 12 one-of-a-kind sensory stations, was designed with innovation, attention to detail, the highest of quality and a genuine desire to give back to our community. This contribution will have a powerful, lasting impact on the lives of children with physical, mental and social/emotional challenge for years to come!"

Impact

D.A. Blodgett - St. John's is grateful to Baudville for their generous investment in changing the futures of vulnerable children. With their compassionate giving, we are able to protect kids from the trauma of abuse and neglect, strengthen families and help thousands of children thrive in our community each year. They are true champions for children! We also appreciate Baudville team members who impact our mission by volunteering their time and talents through our emerging leaders and advisory councils. Baudville's selfless commitment to improving the lives of children with complex needs is inspiring."

Impact

The transformation of Ele's Place West Michigan has been a roller-coaster of so many emotions! Our beautifully renovated space will offer a welcoming, comfortable environment for children, teens and family members that to come to us for support during a very difficult time. Baudville has truly gone above and beyond what we could have imagined! The amount of effort, teamwork and passion to help make a difference, not only for the kiddos our organization helps, but for EPWM staff as well! What a remarkable group of people with HUGE hearts, that I have had the privilege to get to know during this project! Their generosity and hard work, have left a beautiful fingerprint in our world—THANK YOU for helping us heal hearts!"